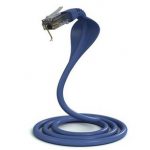 VoIP
Bij IP-telefonie, Voice over IP of VoIP wordt het internet of een ander IP-netwerk gebruikt om spraak te transporteren. Hierdoor wordt telefonie mogelijk op datanetwerken en ontstaat de mogelijkheid om de voorheen traditioneel gescheiden werelden van spraak en data samen te voegen. Hierdoor is nog slechts één infrastructuur nodig en kunnen bovendien nieuwe producten en diensten worden ontwikkeld. Het werken met op VoIP gebaseerde telefooncentrales is binnen bedrijven inmiddels gemeengoed geworden.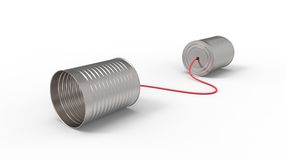 U hoeft bij overstap naar VoIP niet over te stappen naar nieuwe telefoons. U kunt in veel gevallen gewoon uw huidige toestellen blijven gebruiken. Zeer handig en kosten besparend in kleine bedrijven en thuis situaties.
Overal bereikbaar
Een voordeel is dat een telefoonnummer gekoppeld kan worden aan een IP-adres, waardoor u overal waar u internet heeft via uw eigen telefoonnummer bereikt kan worden. Voorheen kon dat alleen door het nummer door te schakelen naar een ander (mobiel) nummer en dat brengt kosten met zich mee.
U krijgt toegang tot een persoonlijke portal waar u zelf alles kunt regelen. Diensten als doorschakelen, voicemail, extra nummers enz. Regelt u kosteloos zelf zo vaak u wenst.
Voor de tarieven klikt u hier.